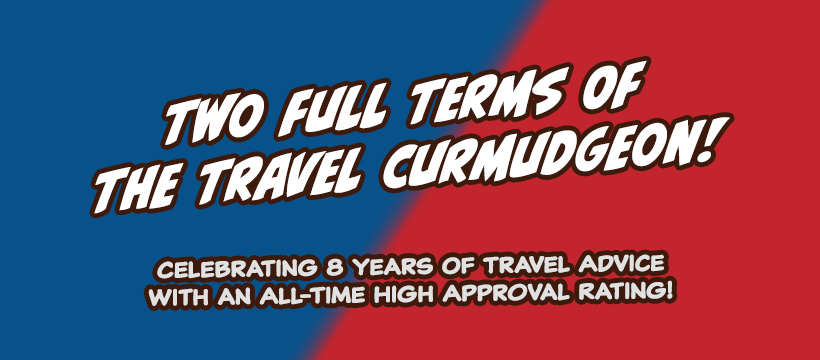 Travel Curmudgeon Blog
The Travel Curmudgeon (TC), a legendary anonymous traveler with worldwide recognition from the oilrigs of Galveston to the sinking streets of Venice.
The Travel Curmudgeon gained early fame through timely travel insight covering hard-hitting topics like fee-crazy airlines, and bed-bug friendly hotels, but only began sharing his experiences of the trials and tribulations of cold airline coffee and Airbnb bedroom cameras with an international audience online in 2015. Prior to blogging, the Curmudgeon provided commentary for PBS and radio in which he reported on the wildlife and natural wonders of the Galapagos Islands, dined in Beijing at the Great Hall and interviewed Sesame Street's Big Bird!
The Travel Curmudgeon can be found on his website, travelcurmudgeon.com, or his social media pages on Facebook and Twitter, spreading travel tips, and good humored fun to an ever growing fan base.